Test, Measurement and Tools
Education & Research Program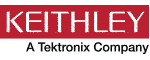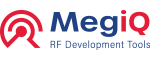 We believe that no one can learn without access to the right tools. Therefore we have introduced our educational discount program that makes our test and tools Products accessible to schools, universities and nonprofit research centres. Find a vast range of test and measurement equipment, tools, software and accessories, including multimeters, oscilloscopes, bench power supplies, modular systems, soldering stations, hand tools, as well as a varied range of software options, chemicals, production supplies and much more. From our leading manufacturers Tektronix, Keithley, Keysight Technologies, NI, Rohde & Schwarz, Fluke, Fluke Networks, Aim TTi, BK Precision, Sefram, Weller, Metcal, Klein Tools and Pace.
Education & Research discounts
Up to 30% off from standard List Prices on selected leading Test & Tools manufacturers.
15% Discount on AIM TTI Products
View products
Up To 10% Discount on SORENSEN Products
View products
10% Discount on BK PRECISION Products
View products
10% Discount on SEFRAM Products
View products
15% Discount on TEKTRONIX Products *
View products
5% Discount on WELLER Products
View products
* discount value depending on selected lines (promotions may be excluded)
Videos
What are NI PC-based systems?
Measure Vibration with Accelerometers in LabVIEW NXG
Introduction to FlexLogger
Writing Your First LabVIEW Program
Already a customer?
Log In
Check your Discounted Price
Order online now
Alternatively, please contact Customer Service
sales@farnell.com
Telephone: 03447 11 11 11
Fax: 03447 11 11 12
New to our Education programme or don't have an account yet then
Contact our sales team
Get registered as an Education customer
Log in
Check your Discounted Price
Order online now